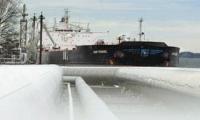 Statoil has awarded the service contracts for seven bases for the company in Norway. These contracts have been awarded to NorSea Group AS, Saga Fjordbase AS and Asco Norge AS.
The contracts awarded include terminal and warehouse services as well as storage and pipeline handling.
"These contracts, which will involve a long-term cooperation with the chosen suppliers, will result in great savings for Statoil's logistical operations. Logistics represent some 10% of our field costs and making base operations more efficient is essential for extending the lifetime of the fields we operate," says Astrid Sørensen, SVP for operations in Statoil.
The contracts, which in total are valued at roughly NOK 5 billion over a 10-year period, will therefore ensure a high level of activity and value creation over a lengthy period.
"Services at all seven bases in Norway have for the first time been subject to tender at the same time, and it has been good to see many companies making bids. The results of the tender establish the basis for safe and efficient operations at Statoil's coastal bases in the years ahead," adds Sørensen.