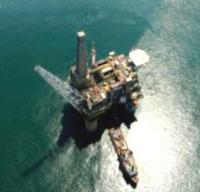 Competentia has appointed Geir Egil Olsen as CEO of the group with effect from 22 September 2014.
Geir (49), a graduate of UIS in Stavanger, holds degrees in electrical engineering, business administration and petroleum technology. He has had an international career within the oil and gas services industry, predominantly with Schlumberger, having held operational, sales and management roles in Scandinavia, UK and the Middle East.
Commenting on the appointment, John Smith, Chairman of Competentia said,"We are delighted to have Geir on board as we enter the next phase of growth for the company. The recent acquisition of Argonauta in the US and the establishment of the company in Canada are further steps in our strategy to build a network to support our customers, the international oil and gas operators, in the fulfillment of their projects globally. The balance sheet is strong and we have capacity for further organic growth and growth through acquisition.