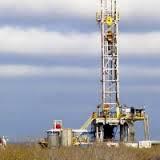 Comstock Resources, Inc. has entered into a new five year $1.0 billion revolving credit facility with a syndicate of 21 banks, replacing its $750 million bank credit facility.
The new bank facility was arranged by BMO Capital Markets and has an initial borrowing base of $625 million.
The credit facility is secured by substantially all of the Company's producing oil and gas properties and will be administered by the Bank of Montreal.