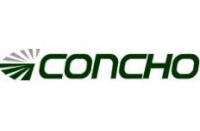 Concho Resources Inc. provided a 2013 operational update, including full-year production, year-end estimated proved reserves and costs incurred. Highlights include:
◾ Full-year production of 33.6 million barrels of oil equivalent (MMBoe), a 20% increase over 2012 production from continuing operations ◾ Year-end estimated proved reserves of 503 MMBoe, a 13% increase over year-end 2012 ◾ Reserve replacement ratio1 of 266% ◾ Drill-bit finding and development ("F&D") costs of $16.79 per Boe
1 The Company uses the reserve replacement ratio as an indicator of the Company's ability to replenish annual production volumes and grow its reserves, thereby providing some information on the sources of future production. It should be noted that the reserve replacement ratio is a statistical indicator that has limitations. The ratio is limited because it typically varies widely based on the extent and timing of discoveries and property acquisitions. Its predictive and comparative value is also limited for the same reasons. In addition, since the ratio does not embed the cost or timing of future production of new reserves, it cannot be used as a measure of value creation. The reserve replacement ratio of 266% was calculated by dividing net proved reserve additions of 89.4 MMBoe (the sum of extensions, discoveries, revisions and purchases) by production of 33.6 MMBoe.