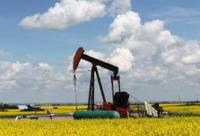 Condor Petroleum Inc. is pleased to provide an operations update for the Company's 100% owned Zharkamys West 1 Territory in Kazakhstan.
The KN-501 Primary Basin well was drilled to 3,992 meters and has been abandoned. After accruing for the total estimated well costs of CA$7.7 million, the Company has estimated working capital of CA$46 million and no debt.
Despite encountering numerous gas shows while drilling the over-pressured main hole section, no commercial hydrocarbon reservoirs were identified. It appears that the target zones were fully encapsulated in salt before younger, coarser-grained sediments were deposited. This resulted in a lack of reservoir quality rock like that which was encountered in the Company's play opening KN-E Primary Basin discovery.