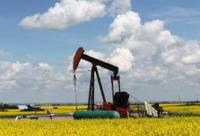 Condor Petroleum Inc. provides an update on operational activities on the Zharkamys West 1 Territory in Kazakhstan.
Shoba Trial Production
Production at Shoba has been temporarily suspended due to constraints in domestic refining capacity and low prices for crude oil and refined crude oil products. Kazakhstan is experiencing an oversupply of refined crude oil products, including diesel, which is causing downward pricing pressures on domestically produced diesel and on crude oil. Currently, Kazakhstan refineries are either not operating or the offering prices are below the Company's cost of operations.
The Government of Kazakhstan recently announced that customs duties on crude oil and certain refined products will be reduced. A temporary ban on imports of gasoline and diesel fuel from Russia has also been imposed. Both measures are intended to help alleviate the domestic market oversupply.