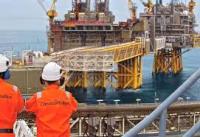 ConocoPhillips has completed the transaction with Oando Energy Resources (OER), a subsidiary of Oando PLC, for the sale of its Nigeria upstream business for a total sales price, after customary adjustments, of $1.5 billion.
The sales price is inclusive of $550 million of deposits received, approximately $900 million received at closing, plus $33 million in deferred payments.
The sales price less the cash in the business at closing, approximately $100 million, generated net proceeds of approximately $1.4 billion, after customary adjustments. The company expects to recognize an after-tax gain of approximately $1.1 billion for the sale.