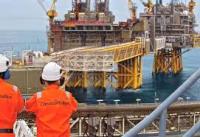 ConocoPhillips says that Mr. John Faraci, former chairman and chief executive officer of International Paper Company, and Mr. Arjun Murti, former partner at Goldman Sachs, have been elected to its board of directors.
'We are pleased to add two new directors who bring exceptional experience and expertise to our board,' said Ryan Lance, chairman and chief executive officer of ConocoPhillips. 'They bring unique backgrounds in leading multinational organizations and understanding energy markets. This will add valuable perspectives to our board and management team as we continue to deliver on our commitments to our shareholders.'
Mr. Faraci, 64, held several leadership positions during his tenure with International Paper. Most recently, he served as chairman and chief executive officer from 2003 to 2014. Prior to this role, Mr. Faraci was chief financial officer from 1999 to 2003, and served in various other financial, planning and management positions at the company between 1974 and 1999.