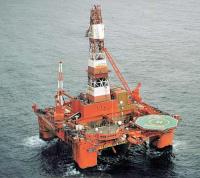 The Petroleum Safety Authority, Norway, reports that Engie has received consent to drill an exploration well in block 36/7.
Engie E&P Norge (Engie) is the operator for production licence 636 in the North Sea. The exploration well will be the first to be drilled in this production licence. It is to be drilled in a prospect named Cara, with the designation 36/7-4. It is located in the northern North Sea, west of Florø and six kilometres northeast of the Gjøa field.
Water depth at the site is 348 metres. Drilling is scheduled to begin in mid-June 2016 at the earliest and estimated to last 66 days.
The drilling will be performed using Transocean Arctic, which is a semi-submersible mobile drilling facility operated by Transocean Offshore (North Sea) Ltd NUF. It was built by Mitsubishi Heavy Industries in Japan in 1987, and substantially upgraded in 2004.
Transocean Arctic was issued with an Acknowledgement of Compliance (AoC) by the PSA in July 2004.