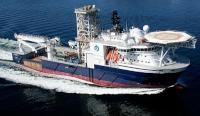 Norway's Petroleum Safety Authority has granted ExxonMobil consent to use the two mobile drilling facilities Island Frontier and Island Wellserver for undertaking light well intervention at Sigyn field.
The activities are scheduled to start in August and last to the end of 2016. It is provisionally uncertain as to which facility will be used for the well intervention, since this depends on optimising the work schedules for the two facilities.
The period may also be extended into 2017 if the availability of the facilities so dictates.
The Sigyn field is in production licence 072, where ExxonMobil Exploration and Production Norway AS (ExxonMobil) is the operator. The field contains gas, condensate and light oil. Production on the field began in 2002.
Sigyn has been developed using a subsea well template. The well stream is transported to the Sleipner A facility 12 kilometres north-west of the well template. The field is 222 kilometres west of Stavanger and the water depth in the area in 70 metres.