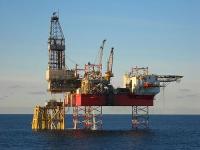 Statoil has received consent to use West Elara for drilling and completing on the Valemon field.
Petroleum Safety Authority Norway has given Statoil consent to use the West Elara mobile drilling facility to drill and complete production wells 34/11-B-6 and 34/11-B-16 on the Valemon field.
Planned drilling start-up is September/October 2017.
The drilling operations are expected to last for 160 days.
Valemon is a gas and condensate field in the northern sector of the North Sea, just west of Kvitebjørn. The field has been developed using a fixed production platform. Production began in 2015.
West Elara is a jack-up drilling facility, delivered by Jurong Shipyard Pte Ltd in Singapore in 2011. The facility was issued with an Acknowledgement of Compliance (AOC) by the PSA in 2011.