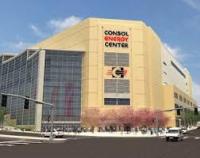 CONSOL Energy Inc. is providing an operations update for the quarter ended June 30, 2014.
CONSOL's much anticipated 3-well NBL19 pad in northern Noble County, OH, had initial production rates exceeding 23 MMcfe per day, per lateral, with controlled pressure drawdown. The three wells were turned into production last week and are located adjacent to CONSOL's NBL16 pad, which contains two wells: the NBL16A and NBL16B.
The NBL16A had a lateral length of approximately 4,900 feet and tested at 12.0 MMcf per day plus 768 barrels oil per day. The NBL 16B had a lateral length of approximately 3,400 feet and is currently undergoing completion activity. Both NBL16 wells are expected to be turned into production in August, 2014.