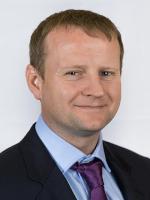 One of the UK's leading risk management consultancies – Corporate Risk Associates – has announced Anthony Bell, the company's Consultant, will now be stepping up to the role of Business Development Coordinator to support in developing new business opportunities as the company enters into new markets, as well as enhancing existing client relationships.
The company prides itself on the training and development of its staff with ambitions for all employees to grow with the progressive business.
Bell has been with the Warrington based office of the company since 2012 and will now provide assistance to CRA's CEO, Jasbir Sidhu, in formulating CRA's business development strategy and implementing this throughout the company.
Starting life over 16 years ago, CRA has offices throughout the UK and has successfully built an unprecedented reputation for providing risk analysis to major companies in the nuclear, energy, oil, gas and defence industries.
Speaking about Bell's appointment, Sidhu says, "Having already supported the role for the last 18 months, Anthony has shown real dynamism and enthusiasm, playing an integral role in CRA's growth. We have provided extensive training to ensure that he is now well equipped for the position and we are extremely confident that he will help to drive the business forward both internally and externally."
"As we develop the business in new areas, Anthony will be the first point of contact for all new business. We have been impressed by his continual commitment and dedication to CRA, that we firmly believe Anthony is a great ambassador of the company. This, combined with Anthony's in-depth technical know-how, makes him the right person for the job and we are delighted with the progression we have been able to provide him with in order to further his career at CRA," continues Sidhu.
Speaking about his new role, Bell says, "I was delighted to have received the opportunity to progress with CRA and specialise in an area which is of particular interest to me. I am very much looking forward to providing support to the business development team to deliver and expand CRA's provision of excellent services."