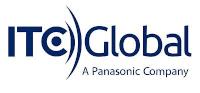 ITC Global, provider of satellite communications to remote and harsh environments, has announced that it has initiated installations to deliver communications services to seven floating production, storage and offloading (FPSO) vessels located offshore Brazil for an oil and gas service company. This follows the successful deployment of services to four vessels in West Africa and represents the second of three deployment phases for the company's globally dispersed FPSOs. The 3-year, multimillion-dollar contract covers vessels across West Africa, Brazil and North America.
The customer provides floating production solutions to the offshore energy industry over the full product life cycle and specialises in the construction and operation of FPSO vessels. The very small aperture terminal (VSAT) solution enables the fleet to manage essential business communications and applications. ITC Global was selected for its ability to deliver high-availability communications relative to other options in the market. The award follows client service testing on one of its FPSOs, determining that ITC Global could provide superior, highly reliable connectivity compared to previous suppliers.
The FPSOs are being outfitted with new infrastructure components and dedicated bandwidth links are being established for business applications, ensuring speed and uninterrupted service. All services include installation and ITC Global's 24x7 networking monitoring and support.
"We began working with this customer several years ago delivering communications for an FPSO in Angola," says Mike Neugebauer, Vice President, Global Operations, ITC Global. "Through our demonstrated ability to swiftly and effectively meet their needs on that project, coupled with our ability to provide service via Panasonic's global broadband network, ITC Global was entrusted with this major contract to maximise operational and cost efficiencies for our customer's globally dispersed vessels," continues Neugebauer.
Panasonic acquired ITC Global in 2015. Together, they became the world's largest buyer of commercial space segment delivering near 100% uptime with coverage spanning all major oil and gas hotspots, and more than 98% of the world's most trafficked maritime routes. As a result, ITC Global now offers unmatched pricing and service delivery across the mobility markets it serves. The Panasonic network is comprised of traditional wide beam and high throughput satellite (HTS) capacity and planned extreme high throughput (XTS) capacity.