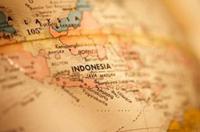 Cooper Energy Ltd. has drilled Bunian-3 well in the Sukananti KSO, South Sumatra, Indonesia at 5:00 pm Indonesian local time, Dec. 31, 2014. Bunian-3 is an onshore vertical well with a prognosed total depth of 5,518 feet (1,682 meters).
The well is forecast to take approximately 28 days to complete, inclusive of production testing. The Bunian structure is a four-way, fault bounded anticline defined by the 2011 Sukananti 3D seismic survey. Bunian-3 is located 2,395 feet (730 meters) southwest of Bunian-1 and the primary target is the Talang Akar Formation TRM-3 Sand.
The TRM3 sand at Bunian-1 is currently producing approximately 200 barrels of oil per day (bopd) and has cumulatively produced 960,000 barrels oil. Secondary targets in deeper K and M sands will also be evaluated at Bunian-3. Following the completion of Bunian-3, the drilling rig will move to the Tangai-5 development well location.