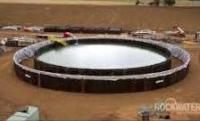 Cordy Oilfield Services Inc. says that David Boomer has resigned as Chief Financial Officer of the Corporation.
The Board of Directors and management thanks Mr. Boomer for his years of service and wishes him well in his future endeavors.
The Corporation has commenced a search for a replacement Chief Financial Officer.