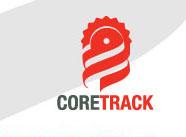 Australian oil and gas technology company Coretrack Ltd advises that Independent Non-executive Director Mr. Eugene Loy has decided to step down from the board of the Company, effective from today.
Mr Loy has taken the decision in order for him to concentrate his attentions on other business interests and opportunities.
Coretrack takes this opportunity to thank Mr. Loy for his input and contribution to the Company during his tenure on the Board, and wishes him all the best in his future endeavours.
The Company will now undertake a search process for a new high calibre candidate to replace Mr. Loy on the Board, and will advise further on this in due course.
Coretrack is focused on developing and commercialising a next generation, fly-ash based, proppant for use in hydraulic fracturing (fracking) of oil and gas wells globally. Proppants are a sand-like commodity used to 'prop' open fractures in shale rocks which allows oil and gas to flow, and are a major input and cost item in the fracking process. The Company recently reported construction of its Proppant Manufacturing Pilot Plant in Queensland, Australia, had been completed, and that commissioning is ongoing.