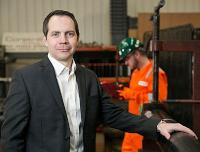 Coretrax, engineered servicing company for wellbore clean and abandonment, has marked an important milestone with the setting of its 200th CX-2 bridge plug.
The firm's CX-2 bridge plug is a versatile tool, suited to multiple applications in the oilfield – including temporary and zonal isolations. It's designed to set with a combination of hydraulic pressure and mechanical pull and comes with a built-in setting mechanism for greater efficiency.
The CX-2 also has the capability of being run with a CX-Superflow, a disposable scraper, eliminating the need for a dedicated scraper run, thus reducing rig time.
Since the CX-2 was launched in 2012, the CX-2 has been utilised in number of global locations and has gained a strong track record working from a variety of different installation types. The 200th plug was set as part of an ongoing abandonment campaign for an oil major operating in the North Sea.
Coretrax global business development director, John Fraser, says, "We started this project, with a global operator, in 2017 for a five year well abandonment campaign. The running of our 200th bridge plug is not only a fantastic achievement and a huge milestone for Coretrax, but it also highlights the reliability and effectiveness of the tool."
"As the number of well abandonment operations increases in the North Sea, so does the requirement for efficient and efficient products. The slick design and versatility of the CX-2 makes it an ideal solution for cementing operations and we are proud to be one of the leading suppliers of bridge plugs to the North Sea," adds Fraser.
Coretrax was established in 2008 to provide a bespoke and tailored service, offering a wide range of downhole tools and services which provide up-to-date solutions to improve time efficiency, maximise cost reduction, reliability, damage prevention and technological advancement to the global oil and gas industry.