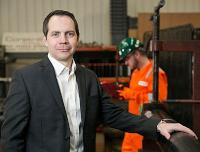 Coretrax, engineering services company for wellbore clean and abandonment, has been awarded a multi-million pounds abandonment contract with Maersk Oil.
The contract is for Maersk Oil's well abandonment campaign in the Central North Sea and Coretrax will provide wellbore abandonment services including bridge plugs, drillable scrapers, service tools and wellbore clean up fluids. Work will commence this month over a three-year period.
Coretrax global business development director, John Fraser, says, "Achieving this contract win has underpinned Coretrax as a leading well abandonment solutions provider. Our products are reliable, effective and save our clients significant time and cost. Customer service is central to everything we do and our track record only enhances our confidence in our ability to deliver this work scope."
"The number of well abandonment campaigns in the North Sea is steadily increasing and we're thrilled to have achieved this contract for a key abandonment operation. This agreement will allow Coretrax to continue to flourish globally and further invest in the research and development of pioneering technology to the benefit of our industry," adds Fraser.