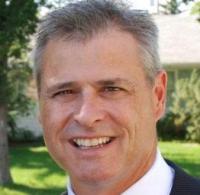 Corridor Resources Inc. has hired Mr. Steve Moran as its next President and CEO, effective immediately. In addition, Mr. Moran has been appointed to the Board of Directors of Corridor.
Mr. Moran has 30 years of oil and gas exploration and production experience in both the private and public sectors, with an emphasis on corporate planning and negotiations. Most recently, Mr. Moran was President and Director of Stellavista Capital Corp., a private oil and gas company.
From 2006 to 2012, Mr. Moran was President, CEO and a Director of Bellamont Exploration Ltd., a TSXV listed junior oil and gas exploration company that he co-founded and which was acquired by Storm Resources Ltd. Mr. Moran holds a Bachelor of Business Administration degree from Acadia University.