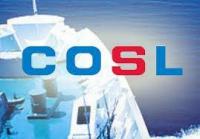 China Oilfield Services Limited has entered into a contract with ICBC Financial Leasing Co. for chartering of a new 300-feet jack-up rig – Gulf Driller I - for a period of six years.
Gulf Driller I is of the same type as HYSY932, which the Group chartered recently as well. It is designed to operate at water depths of 300 feet and is capable of drilling into depths of up to 30,000 feet.
The chartering of Gulf Driller I demonstrates COSL's efforts in tapping market opportunities and enhancing its overall competitiveness. The rig is expected to commence operation at Bohai Bay in the third quarter of 2014 after delivery.