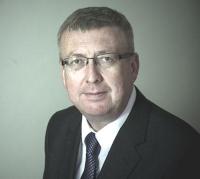 UK engineering solutions provider Costain is involved in a pioneering initiative as part of a project commissioned by the Energy Technologies Institute (ETI).
The 12 month project commenced in May and is funded by the Department of Energy & Climate Change (DECC). Costain will work alongside Pale Blue Dot Energy and Axis Wells Technology to deliver a screened and appraised portfolio of offshore deep geological CO2 storage sites, for potential deployment in future Carbon Capture and Storage (CCS) projects beyond the current DECC CCS Commercialisation programme.
As part of the project, Costain will be responsible for appraising the offshore infrastructure requirements and costs, which will drive the progression of five significant offshore storage sites in order to meet their 2030 CO2 injection targets. The results will inform on the UK's ability to permanently store decades of emissions from many of its major power stations and industrial emitters, whilst removing the risk surrounding the deployment of CCS technology in the future.
Commenting on the contract win, Frazer Mackay, Costain Sector Director (Oil and Gas) said: "We are delighted to be involved in this project, as it allows us to demonstrate Costain's expertise and field development capabilities and make a material difference to the UK's CCS landscape and future.