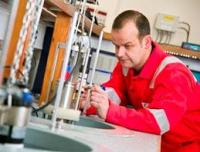 Ashtead's Subsea Technology Training Academy has secured Continuing Professional Development (CPD) accreditation.
CPD accredited courses include; Introduction to Offshore Survey Equipment, ROV Sensors and Multiplexors, Acoustic Positioning Systems and Pipe and Cable Tracking.
In addition to these regular courses, Ashtead Technology is able to design tailor-made training to meet specific needs of individual customers.
Tim Sheehan, commercial director at Ashtead, said: "In today's environment and with increasingly sophisticated kit, it is crucial that companies have the skills and competence to install, configure and maintain this equipment. Maximising returns and minimising costs are priorities right across the industry and we are able to equip those on our courses with the knowledge to make best use of the tools available to them as the industry tackles increasingly complex projects in deeper and more hostile environments.