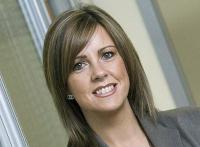 Craig International is fast-tracking its expansion into the Middle-east following the award of a contract to manage a $55million client spend with a major operator in Qatar.
The five-year contract for out-sourced procurement services has led Craig International to open a base in Doha and another in Dubai. The offices will initially employ nine people with more planned as the company expands its business in the region.
Jill MacDonald, joint managing director of Craig International said: "This prestigious contract has allowed us to bring forward our plans for the Middle-east, a region we have been eyeing for some time. We have worked hard in the last few months to find and move into suitable premises and employ qualified people, both nationals and ex-pats.