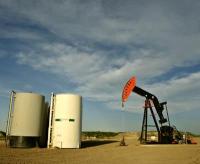 Crescent Point Energy Corp. report that the previously announced acquisition of Ute Energy Upstream Holdings LLC ("Ute") closed today. With closing of the Ute Acquisition, Crescent Point acquires production of approximately 7,800 boe/d and establishes a new core area in the Uinta Basin light oil resource play in northeast Utah.
Other key attributes of the Ute assets acquired include:
• 55.1 million boe of proved plus probable and 37.6 million boe of proved reserves, as assigned by independent engineers utilizing NI 51-101 reserve definitions and effective November 30, 2012; • Approximately 270 net sections of land in the centre of the Uinta Basin resource play, of which 245 net sections are undeveloped and more than 150 net sections are governed by Exploration and Development Agreements; • More than 1,000 net internally identified low-risk drilling locations, of which 253 net proved plus probable locations have been booked to reserves pursuant to an independent engineering report prepared in compliance with NI 51-101; • More than 400 net of the internally identified drilling locations are in the Randlett area, which is 100 percent operated, and are low-risk vertical infill wells; and • 25 operated wells drilled but not yet completed that should provide for the addition of approximately 1,000 boe/d of annualized production in 2013.
"The Ute Acquisition adds another significant resource play to our portfolio," said Scott Saxberg, president and CEO of Crescent Point. "These assets have all of the characteristics that we look for in a light oil resource play."