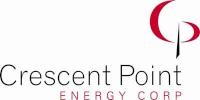 Crescent Point Energy Corp. has entered into an arrangement agreement to acquire all of the issued and outstanding shares of Legacy Oil + Gas Inc..
Legacy is a publicly-traded, light oil-weighted producer with approximately 22,000 boe/d of high-netback production, of which more than 15,000 boe/d is from conventional and unconventional plays in Crescent Point's core southeast Saskatchewan, Manitoba and North Dakota areas. The assets to be acquired include approximately 1,000 net sections of land, of which approximately 525 net sections are in southeast Saskatchewan. The southeast Saskatchewan lands include approximately 200 net sections in the emerging and highly-economic Midale light oil resource play.
Total consideration for the Legacy Arrangement is approximately $1.53 billion, comprised of approximately 18.97 million Crescent Point common shares and the assumption of approximately $967 million of net debt, estimated as at the time of closing and inclusive of transaction costs.