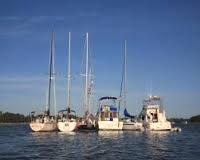 Crown Point Energy Inc. announced positive preliminary results for the second of two oil and gas exploration wells at its 25.78%-owned Tierra del Fuego (TDF) concessions in Argentina.
Crown Point also provided other updates, including that its initial TDF exploration well is on production and that drilling has commenced on yet another TDF development well. Further, Crown Point provided a comment on Argentina's domestic oil and natural gas prices.
"With ongoing favourable results from our 14-well exploration, development and recompletion program at our TDF concessions, our confidence continues to strengthen regarding our outlook for TDF production growth in 2015," said Murray McCartney, CEO of Crown Point. "We are also encouraged by Argentina's relatively favourable outlook for natural gas prices and the relatively small price decline for regulated oil prices in January compared with the sharp recent fall in global oil prices."