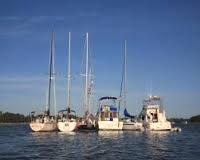 Crown Point Energy Inc. is pleased to provide an operational update.
"Crown Point's priority during the second half of 2014 has been to build Crown Point's Tierra del Fuego production base through the successful completion of the ten well program currently being drilled and through the fracture treatment program of four existing wells," said Murray McCartney, CEO of Crown Point. "Two wells were placed on production last week: the newly drilled LF-1024 well and the recently fracked LFa-1003 well, with more wells scheduled to come on production over the next few weeks."
Drilling and fracking operations during the Argentine winter have been impacted by cold weather including rain alternating with snow. This has created difficult conditions to move equipment, and as a result drilling and fracking operations have been slowed down or in some cases delayed.