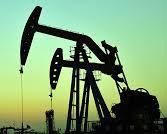 Crude Energy has spud the Crude-Red Wolf #1 on March 20, 2014 in Sterling County, Texas. The Crude-Red Wolf #1 is the first vertical Wolfcamp A exploratory well in a possible 50 well prospect on Crude's leased acreage.
The Crude-Red Wolf #1 is a 9,100-foot test well targeting the Wolfcamp A at 7,900 11,000 feet. Secondary objectives include the Cisco, Canyon, Cline and Triple M formations.
Management anticipates the well will reach total depth in about 19 days. Well completion and testing should begin during the first week of May.