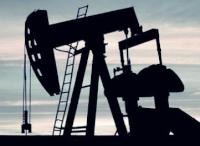 Cub Energy Inc. announces fourth quarter operational update including the seventh consecutive quarter of production growth, record quarterly production and a 2013 exit rate of approximately 2,070 barrels of oil equivalent (boe/d) (a 35% increase over the Company's 2012 exit rate).
Fourth Quarter Update
Average production from the Company's Ukrainian assets for the fourth quarter of 2013 was 1,687 boe/d, an 11.5% increase over third quarter production of 1,513 boe/d. Cub realised a significant increase in corporate production from the tie in of its first 100% working interest ("WI") well, the Rusko-Komarovskye-22 ("RK-22") late in the fourth quarter. Average production for 2013 was 1,562 boe/d (an increase of 29% over 2012 production of 1,210 boe/d).