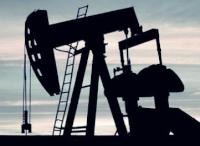 Cub Energy Inc. has extended and increased its line of credit ("LOC") with Pelicourt Limited (Pelicourt) for up to USD $5,000,000 to be applied to the funding of the ongoing development of Cub's assets in Ukraine and Turkey. Cub currently has no outstanding balance on the LOC.
Formalisation of the LOC between Cub and Pelicourt is subject to the entering into of customary agreements, including a loan agreement and a promissory note, which are at the time of this release under preparation.
The LOC may be drawn down as required in tranches not less than USD $500,000. The Company will pay Pelicourt interest on the principal sum at an annual rate of 9% calculated and payable semi-annually. Repayment of the principal sum and accrued interest is to be made to Pelicourt on 30 September 2016 but may be pre-paid in whole or part at any time without penalty. Drawdowns on the LOC will be subject to a customary set of conditions precedent. The Company has not granted any security for the LOC and the LOC is non-convertible.