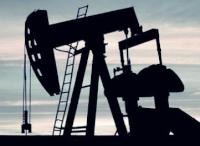 Cub Energy Inc. provides the following update for its third quarter operations. This update includes ongoing operations from KUB-Gas LLC (KUB-Gas), which Cub has a 30% ownership interest, and Tysagaz JSC (Tysagaz), Cub's 100% owned subsidiary.
Third Quarter Production and Realized Prices
Average production for the third quarter was 2,174 barrels of oil equivalent per day (boe/d) (including Cub's WI in KUB-Gas), representing a 16% increase from 1,868 boe/d in the second quarter. This is a 44% increase over the third quarter of 2013 average production of 1,513 boe/d. The increases are due substantially to the M-17 well at KUB-Gas, which averaged 11.9 million cubic feet a day (MMcf/d) (3.6 MMcf/d Cub WI) during the quarter. KUB-Gas remains at record production levels.