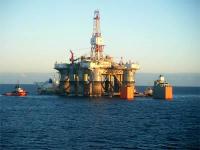 Cue Energy Resources Limited has completed the sale of its interests in Papua New Guinea to the National Petroleum Company of PNG for USD7m.
CUE received USD7m in cash via the sale of 100% of the shares in CUE's wholly-owned subsidiary, Cue PNG Oil Company Pty Ltd, effective 20 November 2014, with the sale proceeds substantially exceeding the book value of the assets.
The sale follows a strategic review of the Company's PNG assets and immediately allows CUE to realise value from its share of the declining reserves and contingent gas resources and releases CUE from a potential substantial well commitment of up to USD10m, delivering a material saving over the short to medium term.