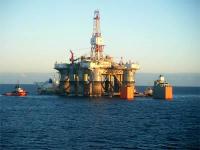 Cue Energy Resources Ltd will boost oil output and gain significant potential for future production increases, through the acquisition of an 80% operated stake in the producing Pine Mills onshore conventional oil field, in Wood County, 160km east of Dallas, Texas, USA.
The acquisition, from Gale Force Petroleum of Canada includes a US$2 million cash payment, plus the obligation to carry US$1 million in operating and capital expenses for Gale Force's retained interest over the next four years. Cue will fund the acquisition from existing cash reserves.
Cue chief executive officer, David Biggs, said, 'This acquisition diversifies Cue's oil production portfolio and provides near term upside. It is a step in the execution of Cue's stated existing strategy of acquiring producing assets in lower cost environments with proven prospectivity'.
'Cue has been reviewing conventional US production opportunities for some time now, and the current lower oil price environment has provided the opportunity for this acquisition.'