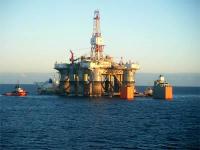 Cue Energy Resources Limited receives government approval for the farm-in agreement with Bukit Energy Central Sumatra (Mahato) Pte Ltd to acquire a 12.5% participating interest in the Mahato Production Sharing Contract onshore Central Sumatra, Indonesia.
The 5,600 sq km Mahato PSC is located in a highly prospective area in the prolific Central Sumatra basin close to several producing oil fields, including Indonesia's largest onshore oil fields; the Minas oil field (over 5 billion barrels) and the Duri oil field (over 3 billion barrels). The block contains multiple appraisal and exploration drilling opportunities with 2 wells currently planned for 2H 2015.
The 2015 work plan includes an appraisal well delineating the possible extension of the Petapahan field into Mahato PSC, a subsequent exploration well nearby and seismic acquisition to further high grade exploration prospects for future drilling. As part of the farm-in, Cue's share of costs for the two wells and seismic is capped by Bukit.