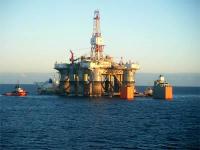 New Zealand Oil & Gas Ltd. (NZOG) says its wholly-owned subsidiary NZOG Offshore, is making an unconditional takeover offer for ASX-listed Cue Energy Resources Limited in Australia.
The on-market cash offer of $0.0765 (AUD 0.10) per share expires at the end of trading on the Australian Securities Exchange (ASX) March 27. New Zealand Oil & Gas believes Cue's major asset, a 5 percent interest in the Maari oil field in New Zealand, is a quality asset that fits our portfolio well.
In December New Zealand Oil & Gas, through NZOG Offshore, made an off-market purchase of 19.99 percent of Cue Energy from Todd Petroleum at the same price, for a total value of $10.68 million (AUD 13.96 million).