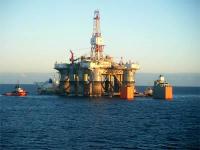 Cue Energy Resources Limited (Cue) advises that the Te Kiri North-1 well spud on 16th December 2015. Te Kiri North-1 is a deviated well, located onshore within permit PEP 51149, approximately 35 km southwest of New Plymouth in the prolific Taranaki Basin, New Zealand. The well is operated by Todd Energy Limited.
The deviated Te Kiri North-1 well will test the Arawhata structure consisting of Mt Messenger and Moki sands of Miocene age, and the Te Kiri North structure consisting of Mangahewa and Kaimiro sands of Eocene age.
In a success case, the operator's best estimate indicates a recoverable mean prospective resource size of 10 mmbbls of oil in the Arawhata prospect and ~75 bcf of gas in the Mangahewa Formation with an incremental 35 bcf in the Kaimiro Formation, both in the Te Kiri North structure.
The well is planned to drill to 5400m MD and it is expected to take approximately 50 days to reach TD, followed by a further 12 days for evaluation should hydrocarbon indications be present.