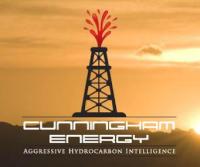 Cunningham Energy has begun drilling its first horizontal shallow oil well, the Cochran #6H well, of the Rhino Three Well Drilling Program.
Planned measured depth of the new horizontal well is 5200' with a vertical depth of 2100'.
Cunningham Energy has chosen the Packers Plus Completion system for compartmentalization and completion of the reservoir during stimulation. All three 'Rhino' horizontal wells are targeting oil in the Big Injun Sand formation in Union District of Clay County.
Cunningham Energy also plans to utilize one of the company's Speedstar 185 top drive drilling rigs in conjunction with these new wells.