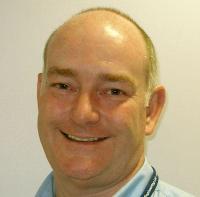 Precision Polymer Engineering (PPE) has appointed Jamie Hill as Regional OEM Sales Manager for the UK following a rigorous recruitment process.
Jamie joined the company on the 24th June and will be responsible for developing new business opportunities for advanced sealing solutions within PPE's existing markets of oil & gas, aerospace, food & dairy, diesel engine, pump & valve, pharmaceutical, process engineering and general manufacturing.
Jamie joins PPE having spent 22 years in technical sales, providing engineering solutions to a wide range of industries. In his previous role, Jamie was sales manager for a specialist gasket and seals manufacturer, where he spent 4 years developing the gasket and seals market.
This appointment brings great benefits to existing and new customers of PPE, who will now have an additional point of contact in the UK for all technical, sales and after sales support, covering all the advanced sealing solutions provided by PPE. Jamie's extensive technical knowledge and excellent account management skills will prove a real asset to both PPE and the customers he will be working closely with.
For additional information about PPE, visit http://www.prepol.com