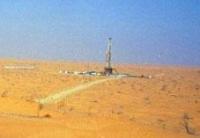 CYGAM Energy Inc. provide an operational update regarding the TT Field in the Bir Ben Tartar Production Concession (the "BBT Concession") in Tunisia. Through a wholly-owned subsidiary, CYGAM holds a 14% working interest in the Concession. Partners in the concession are block holder, Enterprise Tunisienne D'Activites de Petrolieres (ETAP) and Chinook Energy (86% interest and operator).
BBT Concession Production Update
Gross production from the TT Field averaged 2,602 bopd (228 bopd net to CYGAM and post ETAP) during May 2013. Average gross production during the first ten days of June was 2,890 bopd (253 bopd net to CYGAM and post ETAP) reflecting full contributions from the latest wells drilled in the field.