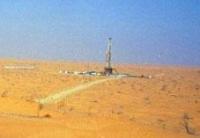 CYGAM Energy Inc. has appointed Mr. Stephen Nikiforuk as a director of the Company.
Mr. Nikiforuk is an experienced financial executive and director and has been the owner and President of MyOwnCFO Professional Corporation and MyOwnCFO Inc. since July 2009. From January 2005 to March 2008 he was Vice President, Finance and Chief Financial Officer of Cadence Energy Inc. (formerly Kereco Energy Ltd.) and the Vice President, Finance and Controller of Ketch Resources Ltd from September 2002 to January 2005. Both were very active public oil and gas companies.
Mr. Nikiforuk has been a director of Whitecap Resources Inc. from September 2009 and is a director of two other private companies, all in the oil and gas sector. He also serves on two not for profit boards. He is a Chartered Accountant has also completed the Directors Education Program, jointly developed by the Institute of Corporate Directors (ICD) and Rotman School of Management, and has earned his ICD.D designation.