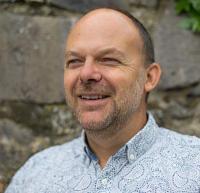 D3 Consulting, specialist decommissioning and demolition consultants, has been awarded a six-figure contract with a major operator, following the successful completion of a decommissioning project with another operator.
The eight month contract started in April 2016 and involves the preparation of materials inventories for 21 platforms in the Southern North Sea, with eight associated subsea installations and pipelines. The work scope includes the quantification of assets with subsequent characterisation and classification of the waste and materials.
The contract win succeeds a successful 3-month project for a major operator which was completed in June 2016. D3 Consulting developed a waste and materials inventory as part of the planning phase for a decommissioning project in the North Sea.
Martin Bjerregaard, director of D3 Consulting, says, "The team at D3 Consulting has more than 20 years of decommissioning experience, and I'm delighted that our expertise was recognised by two major operators in the industry. Our pragmatic and streamlined approach ensures that we can support these operations with bespoke solutions to facilitate safe, regulatory compliant and cost effective decommissioning works."
The company will utilise its unique Decommissioning Assurance through Waste kNowledge (DAWN) system - the world's only information management system for preparing materials inventories and managing waste throughout the decommissioning process.
Martin continues, "As market leaders in offshore decommissioning materials inventories, we are typically engaged at the front end planning and engineering phase of decommissioning operations. DAWN has been specifically developed for offshore decommissioning and allows regulatory compliance in waste and materials management to be a timely and simple process. Outputs from the system ensure that the right waste information is provided at the right time to the right people, and ultimately provides waste assurance support for the complete decommissioning cycle."
D3 Consulting is a multi-disciplined consultancy which provides management services for projects within offshore and onshore decommissioning, including nuclear and oil and gas.