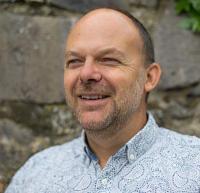 D3 Consulting, a specialist decommissioning and demolition consultancy, has launched a comprehensive waste management advice service to the industry.
Identifying a gap in the market for regulatory waste advice encompassing the complete decommissioning process, D3 is offering this complimentary service to support the challenges and complex issues faced by businesses as the pace of decommissioning increases.
Martin Bjerregaard, director of D3 Consulting, explains, "Waste is becoming a key and complex issue for regulators, operators and supply chain companies planning for late life asset management and decommissioning. We've had increasing requests for advice and support around offshore decommissioning waste management and were keen to offer our expertise."
Typically involved at the front end planning and engineering phase of decommissioning projects, D3 Consulting supports these operations with bespoke solutions for safe, regulatory compliant and cost effective operations. The waste management advice function has been developed as an additional complimentary service to the company's current offering and is hoped to improve collaborative working within the industry.
Martin continues, "The industry is aware that collaboration is key for successful, cost effective and efficient decommissioning operations and so by offering our expertise to the wider industry, I hope we can lead by example. Whilst some organisations can offer general decommissioning advice, this is a unique and comprehensive waste advice service for the complete decommissioning process – from pre-decom planning to recycling and disposal. We would be delighted to hear from anyone requiring waste management support for specific decommissioning challenges."