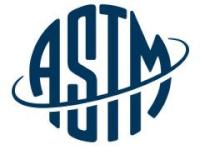 Dale F. Bohn, product quality manager for Flint Hills Resources LP, in St. Paul, Minnesota, USA, has started his term as 2018 chairman of the ASTM International board of directors.
ASTM International's board is made up of 25 leaders from a broad variety of companies, associations, and government bodies worldwide. In addition to Flint Hills, this includes a wide range of organizations such as Intertek, the Eurasian Economic Commission, the Toy Association, and Tufts University.
"I'm honoured to be serving as chairman of ASTM International, which is setting the pace globally," says Bohn. "When you as an individual go to an ASTM meeting you have a voice, and your voice will be heard."
Bohn has served in his current role since 2011 and is responsible for product quality and customer support, including development, formulations, testing, process support for petroleum, and other products. Bohn previously served as a technical leader for Flint Hills Resources and for Koch Materials Co.
An ASTM International member since 1996, Bohn is a member of the committee on road and paving materials (D04). He serves on multiple D04 groups and has served as chairman of the subcommittees on emulsified asphalt specifications (D04.41) and emulsified asphalt test (D04.42). Bohn is also a member of the committees on petroleum products, liquid fuels, and lubricants (D02) and gaseous fuels (D03).
He previously served on the ASTM International Committee on Technical Committee Operations (COTCO) from 2006 to 2011, and was the COTCO chair from 2009-2011. COTCO maintains, interprets, and enforces the internal regulations governing all ASTM International technical committees, among other things.
Bohn, a board member since 2012, also served as chairman of the board's finance and audit committee in 2015. In 2017, he served as board chairman of the Safety Equipment Institute, an ASTM International affiliate.
Bohn holds a bachelor's degree in chemistry from the University of Wisconsin, Stevens Point.