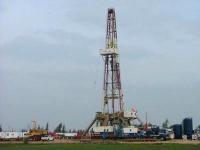 Dana Gas announced its financial results for the first quarter ended 31 March 2014.
The Company reported a 67% rise in operating profits in 1Q 2014 to US$ 45 million (AED 164 million) as compared to US$ 27 million (AED 98 million) in Q1 2013. This excludes the one-off gains of US$ 39 million (AED 143 million) profits arising out of the partial sale of MOL shares in 1Q 2013. Gross revenues achieved in 1Q 2014 were US$ 180 million (AED 660 million), 18% higher than Q1 2013's revenue of US$ 152 million (AED 557 million). Increase in production (and sales) and tighter control of operational expenditure were the major contributors towards this rise in revenue and operating profit.
The Company's share of overall production for 1Q 2014 increased by 12% to register an average of 68,800 barrels of oil equivalent per day (boepd) as compared to 61,400 boepd in the same period last year. Dana Gas Egypt experienced a large upturn in average production to 39,100 boepd, a 17% increase vis-à-vis the 33,400 boepd achieved in Q1 2013. In the KRI, the Company's share of production was also higher by 6% to 29,300 boepd vis-à-vis 27,700 boepd in Q1 2013.