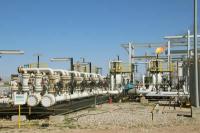 Dana Gas discloses that, along with Crescent Petroleum and the Pearl Petroleum consortium (which holds petroleum rights in the Kurdistan Region of Iraq), it has commenced arbitration proceedings at the London Court of International Arbitration (LCIA), in order to clarify certain contractual rights under their Agreement with the Kurdistan Regional Government of Iraq (KRG), which was signed in April 2007 and is governed by English Law (the Agreement).
The objective of the arbitration, which is pursuant to the agreement, is to obtain clarification of the consortium's long-term contractual rights for the development and marketing in respect of the Khor Mor and Chemchemal fields; including the outstanding receivables owed by the Ministry of Natural Resources (MNR) in the Kurdistan Region of Iraq.
This follows concerted and sincere efforts to resolve differences of opinion with the MNR including a formal mediation procedure under the LCIA Rules, with which the MNR unfortunately declined to engage.