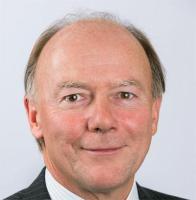 Dana Petroleum has appointed David Fitzsimmons as the company's first Independent Non-Executive Director since delisting from the stock exchange in 2010.
David brings a wealth of experience to the Board having spent nearly three decades in a number of leadership roles with BP, including Head of Oil Trading, President and Head of E&P for BP Asia, Commercial Director for BP's Gas, Power and Renewables business and Director of Planning for the BP Group.
After leaving BP David was Chief Executive at Novera Energy until 2009, a leading AIM listed UK renewable energy company.
David is non-executive director of Photonomi Group, which provides heating products using nanotechnology, and on the advisory boards of Nur Energie, a UK developer of large-scale solar power projects in the Sahara and Braemar Energy, a US based Venture Capital Fund specialising in energy technologies.