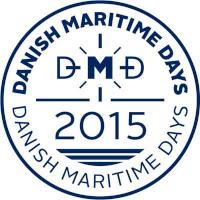 More than 60 events will welcome maritime stakeholders from all over the world at this year's Danish Maritime Days to take place in the week of 5-9 October.
With a little less than two month to go the program for Danish Maritime Days 2015 is coming nicely into shape. At the moment the official calendar of events counts more than 60 professional and social events focusing on some of the most important challenges and opportunities in the global maritime industry.
Customise your own Danish Maritime Days program
This year Danish Maritime Days is organised around seven themes. Participants will have an opportunity to put together a weekly program within the themes: Maritime Growth Areas of the Future, Leveraging New Technologies and Innovation, Workforce of the Future, Sustainable Growth, Maritime Regulation, Meeting the Transportation Infrastructure Needs of the Future and Maritime Security.