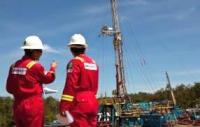 Dart Energy Limited advise that the transfer of Petroleum Exploration Licence 445 (PEL445) from Arrow Energy Pty Limited (Arrow) has been completed.
PEL445 is a sizeable licence, covering 7,076km² of the Clarence-Moreton Basin, in northern New South Wales, Australia. Exploration to date has shown the coals of the Walloon Coal Measures contain good to excellent gas composition and are well saturated. It is believed that the Walloon Coal Measures contains a significant volume of Gas-in-place (GIP) within the PEL445 area. In addition, potential secondary targets have been identified in the sandstones of the Bundamba Group and the deeper Ipswich Coal Measures.
As part of the PEL445 licence renewal process, Dart intends to relinquish non-prospective and certain coastal areas in due course.