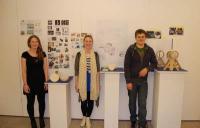 The deadline for entries for this year's Offshore Achievement Awards (OAAs) has been extended to 9 December.
Ambitious companies and individuals hoping to be recognised amongst the best and brightest that the UK offshore industry has to offer have been granted one extra week to submit their entries.
The Offshore Achievement Awards have a 27 year history of celebrating success within the UK offshore industry, in categories which include safety innovations, new technologies, collaborative working and individual achievement. The awards were re-launched in 2011 by the Society of Petroleum Engineers (SPE) Aberdeen Section.
SPE Aberdeen board member Ian Phillips, director of business consultancy Pale Blue Dot Energy Limited, said: "We have seen a significant level of interest in this year's awards, particularly after the 2013 ceremony which was the largest in the history of the awards and attracted an audience of more than 530 people.